Buckie lifeboat utilizes Doppler RDF
All credit for this article goes to Alan Beresford (author) and the Grampian Online of HNMedia.co.uk. We received permission to post the article in full on our site. The original article can be found here.
Training exercise turns real for Buckie lifeboat after distress beacon detected
A TRAINING exercise for Buckie's RNLI volunteer lifeboat crew turned real when a signal from a distress beacon was picked up.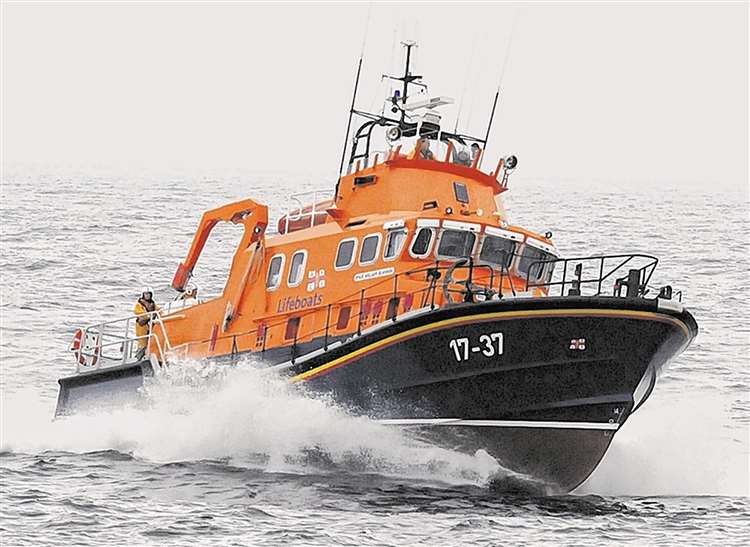 The William Blannin and her crew were on a training exercise on Sunday, January 22 with a crew including two trainees, briefed to practice use of the emergency throttles, capsize procedures and vessel towing. Barely had the exercise begun when the new tasking came in from the Coastguard to search for an Electronic Position-Indicating Radio Beacon (EPIRB) which was transmitting a distress signal in the Moray Firth.
The lifeboat was 1.5nm off Findochty and the EPIRB was reported west of Buckie. En route to the search area, the Coxswain Gavin Hyne briefed for a radio search using direction finding (RDF) equipment, but the signal was weak and intermittent, so he re-briefed for a combined visual sector (grid) search and RDF search.
The RDF contact remained intermittent and weak but, as the lifeboat drew closer and the search narrowed, a strong signal was finally detected and homed upon. The EPIRB was taken aboard, de-activated and returned to Buckie. Investigation showed it had accidentally become dislodged from its stowage on a local vessel which had put to sea at almost the same time as the lifeboat, so the EPIRB was returned to its grateful owners.
Coxswain Hyne said: "This was a valuable opportunity for newer crew members to put into practice some of the skills they had only seen in shore briefing.
"The crew switched from training to operational mode in seconds and delivered a highly professional service. Had this EPIRB been indicating a genuine vessel in distress, today's performance showed that our combined radio and visual searches would have quickly located the casualty